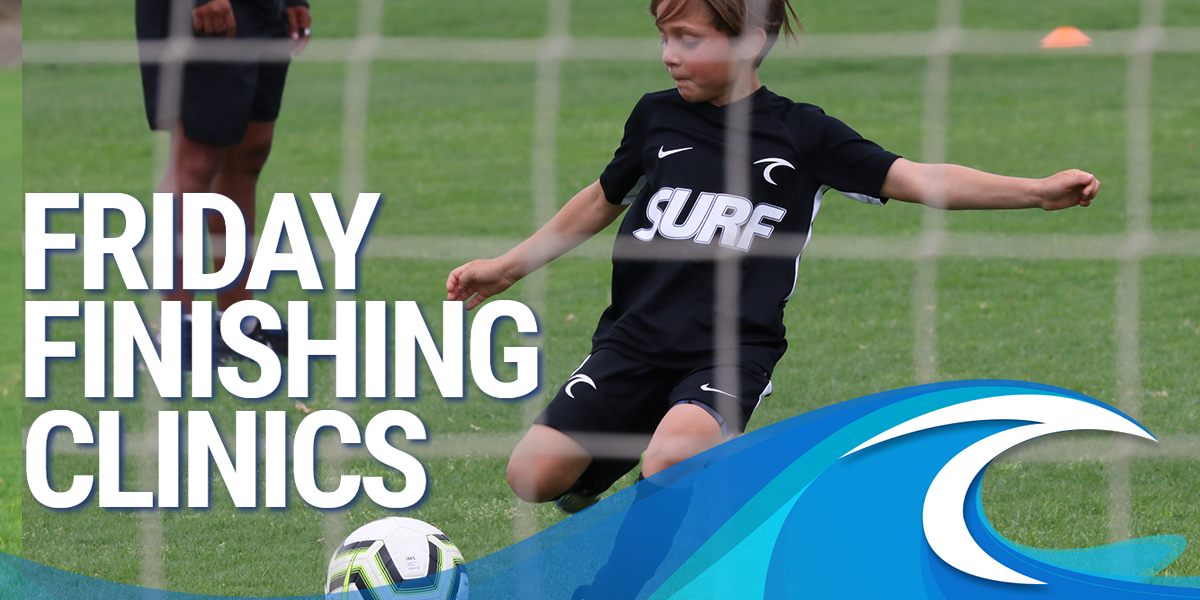 San Diego Surf Soccer Club is offering FRIDAY FINISHING CLINICS  for Boys & Girls born between 2010 – 2016!
Back by popular demand…Friday Night Finishing Clinics at Surf Academy! Open to all Surf and Non-Surf players, Boys  & Girls 2016-2010!
Join Directors Billy Garton and Craig Barclay at our Friday night finishing clinic. Learn more about going to goal and scoring, "picking the finish," and shooting accuracy. Work on striking the ball better, shooting from different angles and distances, and going 1v1 with the goalkeeper, AND have FUN working on this exciting part of the game!
3 Friday sessions • Open to Surf and 
non-Surf players • GOALIES ARE FREE!
WHO: BOYS & GIRLS • 2010–2016
DATES: November 4, 11 & 18 • 4- 5:15pm