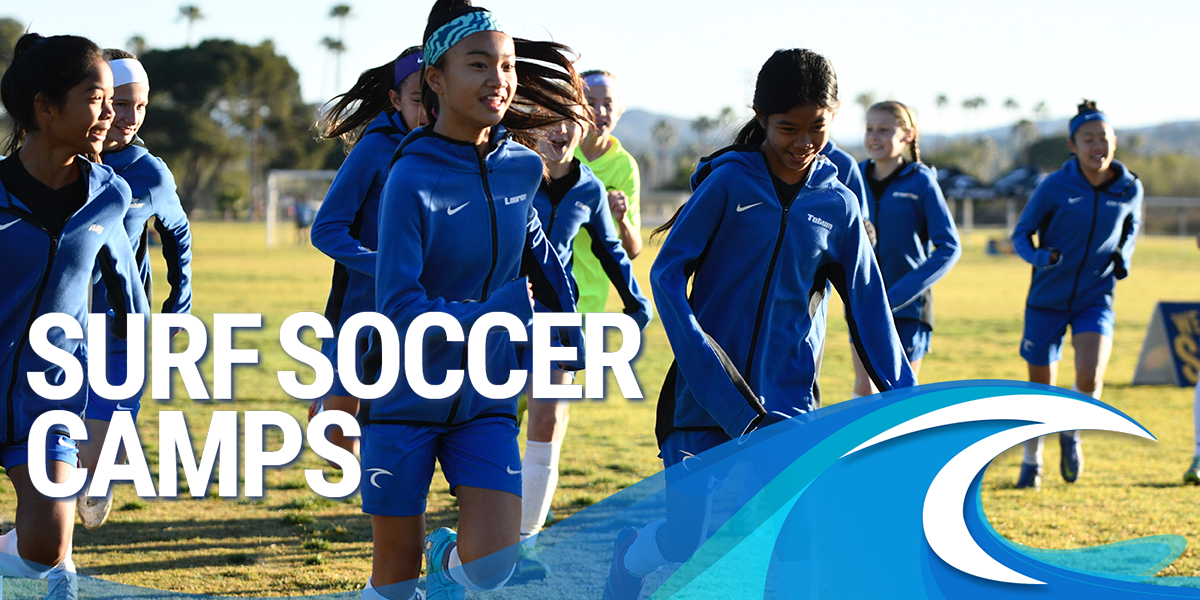 SURF SOCCER CAMPS
Surf Soccer Camps are considered the best soccer camps in Southern California, with kids from around the nation attending these soccer camps. With our specifically designed soccer camps, we know YOUR player will get the most out of their experience at San Diego Surf's Soccer Camps. From our Junior Academy, Goal Keeping and Goal Scoring, and now our Girls Leadership Academy camps, we created a variety of soccer camps where each player is learning & growing in their individual soccer development. Our soccer camps focus on developing soccer skills for shooting, speed, first touch, agility, ball control, dribbling skills, passing accuracy, strength/shielding, attacking, aggressiveness, body control, endurance, and a lot of soccer confidence!
All camps are located at our beautiful San Diego Surf Sports Park in Del Mar, California.
We currently do not have any camps available.
Check back for our 2023 Camp dates soon!